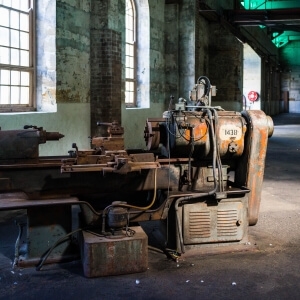 The term machining refers to any processes involved where material is gradually removed from a work piece. A contemporary machining shop in Toronto will utilize a myriad of operational processes depending on project needs.
A machining technician's primary goal is to delineate what combination of processes are necessary to yield the optimal result.
To meet this need, machinists must have a broad understanding of various machining processes, the materials up for process, and the ways in which products are formed. Today we'll discuss 3 over-arching principles of machining operations.
Turning
Turning operations are commonly used by Toronto machining shops. Turning includes any processes that involve the rotation of a work piece as the central method of moving metal against a cutting tool. The term turning is used to describe the generated external surfaces that result from the turning cutting process. Turning can be performed manually or through automation. Lathes are an example of a manual tool that is commonly used for turning processes.
Drilling
Drilling operations include any processes in which holes are made or detailed using a rotating cutter tool that comes into contact with the work piece. Drilled holes are typified by sharp edges on the entry side of the work piece, and by the presence of burrs on its exit side. Common examples of milling tools include drill presses, lathes, and mills.
Milling
Milling operations include any processes where a cutting tool uses rotation to force its sharp cutting edges against a work piece. Milling in machining covers a range of operations and types of equipment that vary from small components to large-scale industrial milling applications. The central classification for these types of tools are known as "milling machines" or "mills".
Other Machining Operations
Turning, drilling, and milling applications do not encompass the total scope of machining processes. Other notable machining operations used by Toronto machining shops also include shaping, planing, burnishing, boring, broaching, and sawing – all of which fall under the category of miscellaneous machining operations. These operations may not swarf producing operations, but are still applicable to operations that are performed using various machine tools.