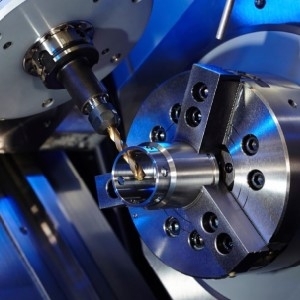 Machines, like numerous pieces of equipment, wear down and need to have its parts replaced in order for it to perform at its best. If you operate within the GTA, and are in need of components and parts for your machine, our machine shop in Toronto can provide you with what you need.
When you're looking for a machine shop in Toronto, we at R.W.D. Tool and Machine are fully capable of manufacturing the machine parts that you require!
When choosing a machine shop in Toronto, it's important to choose one that utilizes CNC machining within their operations. We at R.W.D. Tool & Machine utilize CNC machining to provide quality machine parts for you. CNC technology has been a godsend in the manufacturing industry, and with good reason. It allows us to produce top-quality products with an incredibly high precision at an efficient rate.
CNC technology, or Computer Numerical Control technology, refers to the process wherein the cutting and milling machines are dictated by computers that are pre-programmed with software and loaded with specifications for the design of parts to be cut. Our CNC machines are equipped with hardened machining tools and laser cutting technology to manufacture top-quality machine components with precision.
We at R.W.D. Tool and Machine have become a popular machine shop in Toronto due to our skill and ability to produce exceptional machine parts. Every operation is handled and monitored by our skilled technicians and engineers. Our meticulous attention to detail and commitment to quality has definitely helped us gain the reputation that we take pride in holding today.
It's easy to see why machine shops prefer CNC over conventional forms of machining. CNC utilizes computer programs that follow schematics and use 3D cutting techniques to cut, machine, and produce products with the highest precision. Be it small or large tools and machine parts - we at R.W.D. Tool and Machine are happy to make it for you.