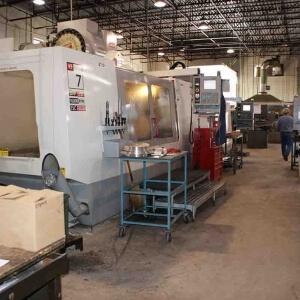 When it comes to finding a good machine shop in Toronto, it's important to be knowledgeable and well-prepared. In order to help you understand the importance of machine shops and what to look for, we've created a guide to keep you informed on all you need to know.
What are Machine Shops?
You might be wondering what exactly a machine shop is. Essentially, machine shops are places where machining is done. Machining refers to the process where raw materials are forged into a final shape and design. These shops use tools to create custom parts, usually made from metal or plastic, and sell them to factories. Many companies in the manufacturing industry rely on machine shops for custom parts. Without access to machine shops, companies would need to invest in their own expensive machinery and skilled workers. Doing so would be detrimental due to the increase in expenses.
How do I Find the Right One?
To find a good machine shop it's a good idea to look at the company's capabilities and reputation. Try looking through the various projects they've accomplished as well as their clientele. Try looking for positive testimonials and take a look at some of the parts that they're known for. Their website should have all the necessary information you'll require. Communicating with their clientele or references would also be beneficial. For instance, a reputable machine shop in Toronto will have notoriety in the GTA with many positive testimonials from local manufacturers.
Which One Should I Choose?
When it comes to finding a good machine shop in Toronto, RWD Tool & Machine is the number one choice among manufacturers. Our machine parts are made with impeccable quality and versatility. Our staff and facility are unrivaled, providing quality assurance for whatever machining service you require. If you're interested, visit our website and contact us. We're always happy to provide excellent parts and services to anyone!