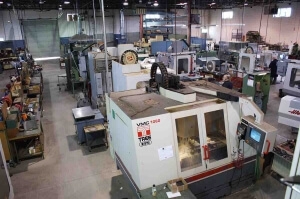 When it comes to CNC and precision machining in Toronto, new technologies are emerging while old ones are becoming obsolete. It's just the start of 2020 and it's the perfect time to identify the top machining technology trends for this year and even beyond.
Anticipated Regulations for Robotics
As the industry of precision machining continues to soar high, engineers are working in close proximity to robotics. However, it's been heard that the government will extend its arm and impose regulations on the safety of precision machining in Toronto and around the world. Even if this is not yet happening, anticipations are heard within the industry of when it will finally occur. Once it does, consumers are the ones to shoulder the added costs it will incur on products.
Increased use of Touchscreen Controls
As automation continues to grow and become adopted in CNC machining, the same goes for touchscreen controls that make it a lot faster and easier to program machines and tools to perform their machining tasks. These include easy navigation, edit, and verification process while software programming provides more options and flexibility for the machine and tools. As such, precision machining in Toronto is projected to be even more versatile and precise.
Increasing Demand for Jobs in CNC Manufacturing
While it sounds good in the long run, the growing demand for CNC machining jobs means there wouldn't be enough machinists to keep up with the short-term increase in demand. This is because the entire sector of CNC machining is seen to be not yet ready to take all the rising demand for precision machined products. There is a lack of well-trained and skilled machinists to do CNC machining and automation. However, as there are new changes being observed in trade and tax policies, the demand for domestic manufacturing is viewed to be optimistic. This, in turn, will motivate new machining shops to keep up and become more competitive.