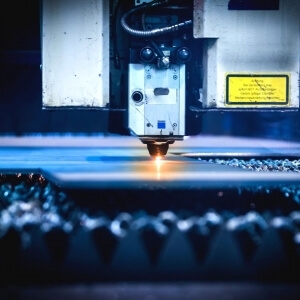 A lot of industries depend on custom CNC machine parts in Toronto. The process of CNC machining is suitable for a wide range of materials such as metals, plastics, wood, glass, and foam, among others, which makes it popular as it finds applications in a variety of industries. Here are four situations in which manufacturing CNC machine parts can be useful.
The importance of manufacturing custom CNC machine parts
Prototyping
To have accurate data, researchers need to have high-quality design development to test their theory's practicality. By using a reliable service for custom CNC machine parts in Toronto, you can get the most precise components needed for your prototypes. Additionally, you can order a large number of specific parts without compromising on their accuracy.
Mechanical research
Conducting mechanical research by creating various component design iterations requires accurate computer-assisted manufacturing. If you have more than a dozen designs, you could use help from CNC machinists to produce these designs with a minimal margin of error. In case you need more than one batch of the same component set, CNC machinists could help you with that as well.
Mass production of small parts
CNC machines can be useful for many industries, including the mass production of parts and components. Most machinists would usually have worked with commercial and general merchandising manufacturers for parts production of toys, clocks, digital devices, computers, and more. CNC technologies allow autopilot processes that save time and guarantee precision each time.
Express manufacturing of custom parts
CNC's computer-assisted processing feature allows experts to oversee and observe automation procedures. Due to this automation, machining companies can handle the express manufacturing of parts. If clients have a rush order, most dependable CNC machining shops would easily be able to handle them.
Find a dependable machine shop in Toronto
If you are yet to find a reliable manufacturer, you can always count on us at RWD Tool & Machine. Contact us today to learn more about our products and services.