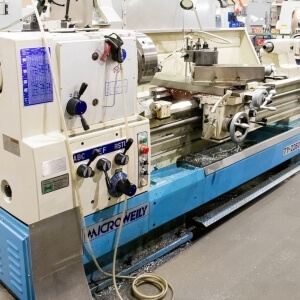 If you are a part of industrialized agriculture, then you might be aware of the amazing benefits and services of metal fabrication. Fabrication is particularly important if you need custom metal finishing for your bulk storage containers. It is crucial to customize in this case as there is a lot of metal fabrication and finishing techniques that can help protect your steel storage structures and keep their integrity, especially when it's exposed to changing temperatures and moisture. To better optimize the results, there are a few things that need to be considered.
Here are 2 important considerations for optimal metal fabrication of bulk storage units.
Design Considerations
When it comes to fabricating bulk storage equipment, it's important to keep material thickness in mind, as it varies a lot and depends on the contents that will be stored inside. This thickness can, in turn, significantly influence the overall function of the storage structure and its components. In particular, parts that have overlapping surfaces can lead to surface coatings wearing faster than usual. Hence, you need to consider crucial design factors for your metal fabrication project. In general, they include the following:
The specific type or grade of steel to be used because each of them has different properties that can react differently to the type of coating used in finishing the storage equipment.

Correct drainage and ventilation for even and consistent coats.
​
Welding Considerations
For most bulk storage equipment made from steel or other metals, proper welding is important to make sure that parts are held together securely for coating or hot-dip galvanizing purposes. For example, using a pushing weld will suit the structure better than pulling weld, as the welding spot in the latter case might develop cracks, and zinc might penetrate during the galvanizing process, leading to further structural failure. Thus, the type of welding can substantially impact the adherence of a particular coating.
By keeping these 2 considerations in mind, it will be much easier to fabricate bulk storage structures that can weather the elements.
At RWD Tool, we have years of experience in fabricating custom solutions that serve a plethora of industries. To know more about our services and our facility, just give us a call today.