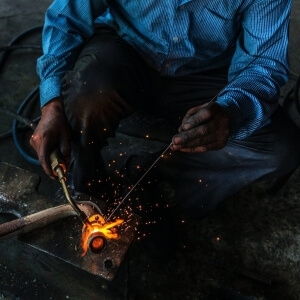 When it comes to producing custom parts, there are only a few methods quicker than CNC custom machining in Toronto. This is all in thanks to the various factors that enabled it to happen, particularly the high speed of the CAD program, the convenience of the online market, and the accessibility of global shipment.
All these factors allow the production and delivery of custom machined parts quickly and conveniently.
It is done to tailor components to a specific application. But what exactly is custom machining and how does it work to deliver amazing advantages?
Custom machining in Toronto simply refers to CNC machining in another form. Custom parts are often not available in regular shops for many reasons. However, in most cases, custom machining resolves this concern by allowing engineers and fabricators to create even the most novel production parts that can't be found by
most suppliers. These custom parts might be available in different shapes or sizes. For instance, it can be a uniquely shaped gear or lock that has an irregular size or shape.
In other applications custom machining in Toronto might also be needed for a whole part that requires the special requirement, such as in the case of textual engraving. This machining type is very useful in making huge components that have many unique features. They are often ordered for a special project requiring custom made parts. Another key element of custom machining is that it offers plenty of benefits for CNC parts as they can be created very fast and efficiently, even in a rush.
So, overall, there are a number of reasons why custom machining is on-demand. Any desired component with unique features can be accommodated and various parts can be assembled into one part or final product. Ultimately, even custom parts needed in smaller quantities can still be ordered in most machine shops.
If your business has custom machining needs, R.W.D. Tool & Machine Ltd. will offer you a variety of quality options. Our expertise in machining and assembly, as well as custom parts. Contact us today to find out about how you can start your next custom project with us!