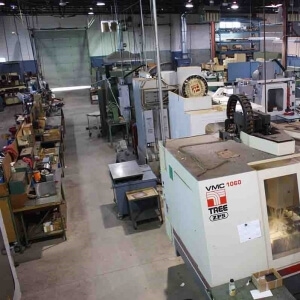 Are you working on an industrial scale project? Are you looking for the best machine shop in Toronto to work on your project?
Here are some things you should consider when choosing a machine shop in Toronto:
Versatility
A machine shop is where machine parts such as bushings, shafts, and inserts are manufactured and assembled. Expert machinists can cater to any application and provide parts for a range of tools and equipment. Furthermore, advanced computer numerical control (CNC) processes allow for turning, milling, and grinding processes to be automated. You want a machine shop that can perform all these versatile tasks. That way, you can complete your project at one convenient facility.
Custom Solutions
The best machine shops offer custom solutions tailored to the unique needs of every client. This includes offering a broad range of materials to choose from. Our staff at RWD Tool can help you find the material that works best for your project. Some of these materials may include the following:
Aluminum
Titanium
Stainless steel (304 & 316)
Hot-rolled steel
Plastic
Precision
When it comes to machining, precision is the name of the game. For this reason, machine shop employs a different machining process to get the accurate dimensions down to the last millimetre. These machining processes include boring, turning, and welding to mention a few. Precision machining is critical that the slightest error is unacceptable. Every end-product in our facility undergoes a strict quality control process that meets the client's standards and specifications.
Final Thoughts
To summarize, the right machine shop should offer versatility, custom solutions, and precision to complete different types of projects.
At RWD Tool and Machine, we only use high-quality materials and employ the right processes to meet our clients' unique requirements. We are experts when it comes to tool technology, and our staff can share their expertise with you. Our machine shop in Toronto is also well-equipped to handle different machining processes. At RWD Tool, we leave no room for error.
For any of your machining needs, give us a call. We'll be happy to help you with your project.