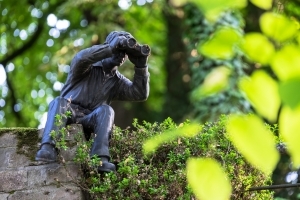 Modern machining is an art best executed by specialist machinists; not every machining shop in Toronto has the precise machining expertise and technologies to properly manufacture your custom parts. The use of up-to-date technology in modern machining is a critical part of the process, but there's more to machining shops than just the technology. It is essential to shop around for the manufacturer that best understands the needs of your business before putting in any orders.
RWD Tool understands what a good machining shop from Toronto should look like.
High-Precision Machined Parts
Modern machining technologies such as CNC and laser operations offer highly precise components. Compared to the traditional machining technologies, modern machining is best suited for use in most industrial projects as it offers unrivaled excellence in precision. When done in a leading machining shop in Toronto, you can expect superior outfits, with great capacity for customization based on your exact needs.
Excellent Customer Service
Customer service is a long-standing component of any business that business owners should never ignore. Excellent machining services means more satisfied customers, but when dealing with custom machine parts in particular, you want to feel assured and confident in the process and the technicians who are providing such an important element of your production.
Short Turnaround Times
Modern machining allows for swift processing of advanced outfits, leading to shorter turnarounds. Compared to traditional machining techniques, modern machines offer higher operational speeds, leading to excellence in time consumption during the fabrication and polishing of the machined components, despite the higher levels of precision and detail possible with those machines.
RWD Tool & Machine has been operating its machining shop in the Toronto area for nearly forty years, and understands exactly what industry leaders are looking for when it comes to machine parts. For that reason, we always work closely with you – we don't sell products, we create custom parts that are exactly what you'll need. Contact us today to learn more!