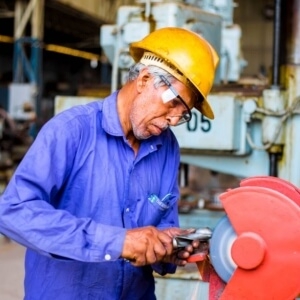 With a single search engine query, you'll find plenty of CNC machine shops offering their services for your manufacturing needs. In some, you might find businesses for conventional machining in Toronto offering similar services.
Both practices and methods differ between CNC and conventional machining services. However, both can yield exceptional results for your business, depending on what
The main difference between the two types of services is that CNC machines are controlled by computer programs that always deliver precise and exact results each time. For this service, personnel is needed mostly to input and monitor parts and fittings production. On the other hand for conventional machining in Toronto, technicians are needed for their skills using machining equipment to produce the best results possible.
CNC machining is popular for its efficient production rates, lower requirements, and consistency. However, it is not good for small customized pieces since the machine would need to be reprogrammed for each unique piece and will result in inefficiencies. Conventional machining in Toronto is better suited for custom parts and pieces, as prototypes that have specific blueprints or designs, will always require the manual accuracy of a machinist.
Once your prototypes have their finalized set of measurements, features, and capabilities, you'll need to replicate the product and results. In doing so, you can soon set it up for mass production. CNC machinists with decades of experience can help you repeat prototype manufacturing. You can always work with experienced machinists, such as us at RWD Tool & Machine, to optimize and integrate your prototype design to work exceptionally well with existing CNC machine circuits.
Here are RWD Tool & Machine, we offer both CNC and conventional machining for all of your specific needs. If you have yet to find a dependable precision machinist near you, you can depend on us at RWD Tool & Machine. Call us today to learn more about everything we can do for you today!