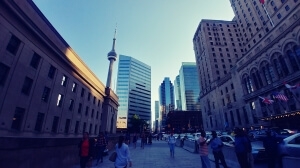 The services of a machine shop in Toronto continue to grow; innovative companies looking to disrupt the market are requesting custom-made parts and fittings for their prototypes.
Not only that, machine shops capable of fabricating complex parts and designs are proving crucial behind the continued operation of aged, yet efficient, equipment.
So, when it comes to the precise fabrication of these complex parts, why should you turn to a machine shop? This question is on the slab for today's piece. Three unique perspectives can give us the answers we're looking for…
1) Phased out Replacement Parts? Get a Custom Design Fabricated
Old units aren't exactly synonymous with reliability. Known for their exponential increase in problems with age, these old units succumb to a litany of issues. In some cases, a replacement unit is out of the question - this can stem from budget related issues or simply because the results needed can only be produced from the specialty unit.
As with any mechanical unit, replacement parts are nothing short of a necessity but can prove troublesome as manufacturer support for tired units begin to dwindle. Enter the need for a machine shop in Toronto – their capacity for the custom machining of these parts can get your old unit running like new.
2) Spearheading Prototype Progress in Confidence
In many cases, prototypes are, well, prototypes due to the new offerings they are planned to bring to the industrial table. Confidentiality, as a result, becomes imperative for manufacturers to stake their claim.
Working alongside a reputable and dependable machine shop in Toronto, much like RWD Tool & Machine, ensures that honest collaboration occurs between engineers from design to production of custom-made parts for said prototypical units. Along the way, machine shops take all necessary precautions to ensure information surrounding activity and progress only stay amongst the parties involved.
3) Raising the Functionality Bar
Establishing a working relationship with your unit manufacturer is something we wholly recommend, it plays an essential role in getting the most out of your units.
Despite that, as a machine shop in Toronto ourselves, we can attest to working alongside many clients that have not had the ability to address the damage to their core production units through their manufacturer. While being a secondary option, it can prove invaluable to utilize the personnel of a precision machine shop to fabricate the parts and fittings needed to restore your unit to full working order, should manufacture support prove inadequate.
To wrap things up, CNC and precision machinists provide a copious safety net to the continued operation of your phased-out or prototype units. RWD Tool & Machine are here to make sure you carry on innovating, while we deal with the production of custom parts and components at the quality you've come to expect. Reach out to a member of our team to learn more about our services!