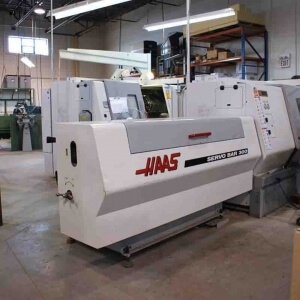 If you need metal fabrication services for your project, then you should look no further than RWD Tool & Machine Ltd. This company has been providing superior-quality services since 1978. From small-scale welding jobs to large-scale machining and fabrication work, RWD Tool & Machine Ltd. has the resources and expertise to complete any sized project with accuracy, precision, and ease.
Additionally, this company is dedicated to customer satisfaction by making sure that every job is completed on time and within budget. So whether you're looking for a one-time job or long-term collaboration, RWD Tool & Machine Ltd. is the right choice for your next metal fabrication project. Read on to learn more about why this company is the leading provider of metal fabrication services in the market today.
What makes RWD Tool & Machine Ltd. ideal for metal fabrication projects?
RWD Tool & Machine Ltd has been in business for more than 50 years and is a leader in the metal fabrication industry. We offer a wide range of services including custom fabrications, machining, welding, and more. We are committed to providing the highest quality products and services to our customers.
We have a team of highly skilled and experienced professionals who are dedicated to providing the best possible service to our customers. We use state-of-the-art equipment and technologies to ensure that our products meet or exceed our customers' expectations. We also offer competitive pricing and terms on all of our products and services.
We also offer a wide range of services, from simple repairs to custom-designed projects. We specialize in both ferrous and non-ferrous metals, so we can fabricate just about anything you need. We also have a full machine shop on-site, so we can create custom parts and components to meet your exact specifications.
If you're looking for high-quality metal fabrication services at a fair price, then look no further than RWD Tool & Machine Ltd. Contact us today to learn more about what we can do for you.