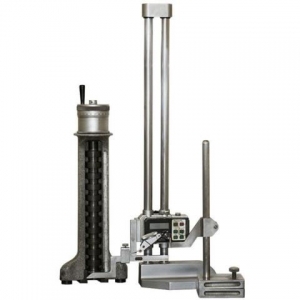 Precision machining in Toronto is the area of the manufacturing and fabrication industry that is engaged in machining products, parts and components with extreme accuracy using modern CNC technology.
Precision machining in Toronto can take on fabrication jobs at any scale using modern equipment like rotary transfer machines, turning centers or CNC-operated lathes, mills, and laser cutters.
In order to meet the highest standard of quality, we have invested in the industry's best tools and equipment, ensuring we can rely on a modern facility as well as experienced and knowledgeable technicians. We are proud to offer work with extreme precision and high quality materials for countless projects and industries in Toronto and the GTA.
Precision machinists use a lot of tools in order to produce high quality pieces in metal, plastic or even glass and wood. With modern milling machines, grinders, lathes, drill presses and more, we can offer computer automation and conventional machining to attain any desired result or finish.
Design – We can offer expert advice and consulting for blueprints, tables, charts and product drawings, ensuring the technical design of any piece will provide efficient performance after fabrication.
Operations – With CNC tools that can also include turning, sawing, milling, planning, and precision grinding, we offer comprehensive capabilities all in one shop, backed by extensive experience and certification.
Assembly – With RWD Tool, your enterprise can count precision assembled metal parts and components that provide the accuracy and integrity international assembly standards require.
Precision machining in Toronto is essential for Canadian enterprises in the automotive industry, heavy construction, equipment manufacturing, home appliances, medical equipment, general electronics, plumbing and many more.
Relying on modern capabilities and the extensive experience of our staff, we can offer machining with high precision and effective costs – eliminating human error, material waste or long processing times.
To learn more about our work, contact us today and speak with an expert.