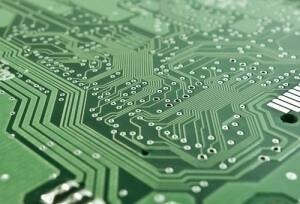 A number of processes can be performed in a machining shop in Toronto, such as sawing, milling, grinding and lathing of materials, to produce parts according to customized designs. Although machining is used more commonly to manufacture products made of metals such as steel or aluminum, it can also be applied to other materials such as plastic.
The machining of a part can involve many steps and different types of equipment. However, this process can be automated and streamlined through use of computerized machines. This form of innovation has revolutionized the machining industry by increasing accuracy, precision and efficiency in the manufacturing process.
Computer-Aided Machining
It is not unusual for a modern machining shop in Toronto to make use of CNC, or Computer Numerical Control, machining to produce larger products according to standard designs. These machines are controlled by pre-programmed computers to process materials according to a specific code. Check out this blog to learn about some of the unique benefits afforded by CNC machining.
This form of machining is especially useful for high-precision products that require dimensions that are accurate down to the millimeter. As CNC machining is an automated process, it is capable of maintaining consistency and high precision in the production of parts.
Conventional Machining Complements CNC Machining
While CNC machining works very well for products that can be made following a standard programming code, it is not the most efficient option for creating customized parts. This is because unique designs require reprogramming of the machine for each customized part. This is why conventional machining that is performed by a technician is still necessary. Only a highly trained machinist has the flexibility and skill to produce a customized part quickly.
At RWD Tool, we have the CNC technology to create custom machine parts according to precise specifications. Our machining shop in Toronto also has a team of experts who can manufacture smaller parts with unique design requirements. We make use of both conventional machining and CNC machining as both of these methods are needed in a one-stop shop for custom machining.
Don't hesitate to call us if you're on the lookout for a reputable machining shop in Toronto. We can handle all of your machining and assembly needs!