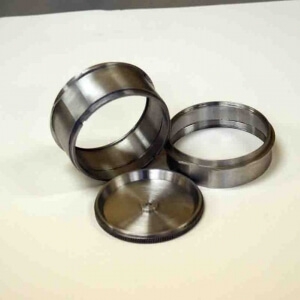 Precision Machining in Toronto is used in the manufacturing of nearly every piece of equipment, device, and tool that is used by professionals in various fields. Precision machining, which involves boring, milling, grinding, cutting, and other procedures, requires the best machinists and top-tier workstations to manufacture and produce highly-dependable products in the below-listed categories.
Types of Products Manufactured Using Precision Machining in Toronto
Precision Tools
Screwdrivers, files, small cutters, and various electrician, plumber, and carpenter tools are types of precision equipment that require the best precision machining in Toronto. Most brand-name manufacturers sell these products in bulk, and so it's more logical for them to outsource to third-party machinists. In doing so, they reduce their workload, meet their deadlines, and ensure product output consistency at all times.
Heavy-Duty Saws and Blades
These types of equipment require similar manufacturing like screwdrivers and files; they use precision machining in Toronto for the best possible output. The manufacturing of heavy-duty products requires the best tools and machining workstations in the trade. RWD Tool & Machine, one of the top-tier machinists, is known to have produced numerous saws and blades for wood, metal, and ceramic cutting.
Assorted Screws, Nuts, and Bolts
Machinists can process the parts and small frames of electronic devices. Additionally, they manufacture the sub-components that these products need, such as screws, nuts, and bolts. Most machinists manufacture these assorted secondary components and have them handy for any business that may need them.
Body, Chassis, and Frame
All vehicles and ships have a body, chassis, and frame, and it's quite likely that they have gone through the hands and machines of professional machinists. Processing these components requires knowledgeable and dependable machinists. For example, RWD Tool & Machine has worked with several vehicle prototype productions requiring in-depth machining in these categories.
It's Easy to Find the Best Machining Services Near You
If you are yet to find a reliable machinist to work with, you can always count on us at RWD Tool & Machine. Contact us today to learn more about our services!